Don't let your uncomfortable holster cost you dearly!
Don't leave your weapon at home just because you haven't found the perfect holster that you can carry comfortably everyday!
Find the Perfect Holster for your gun now!
The best holster is the one you will carry everyday.
Have you ever skipped a day of wearing your holster just because it wasn't comfortable?

The next time you do that it might just be the day you needed to defend yourself.

You carry a gun for one reason, Safety.

You know that having your sidearm ready at the drop of a dime can be the difference between the life and death of you or someone you love. You want to carry everyday, but sometimes concealing a pistol can be downright uncomfortable.

The right holster will make all the difference!

Thousands of your fellow concealed carriers trust The Defender Holster from Relentless Tactical!
Still not convinced? Did I mention The LIFETIME WARRANTY?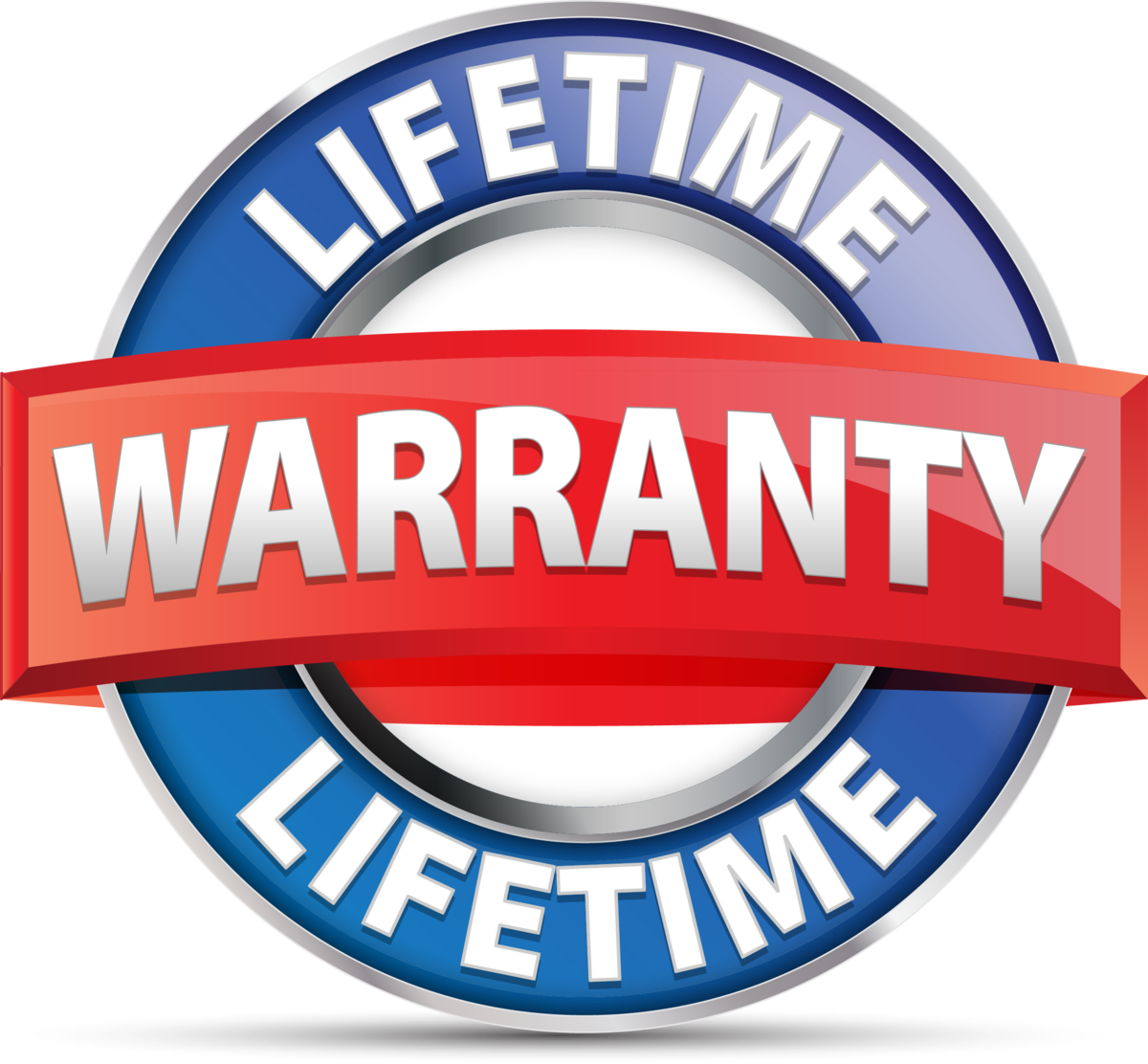 "All Relentless Tactical products are designed and manufactured to last a lifetime. All Relentless Tactical leather products are warranted to the original owner against manufacturing defects in materials and workmanship for the lifetime of the product. Any original, unaltered and unmodified product which fails will be refunded, replaced or repaired at our discretion."
I know what you are thinking..."Made in USA and a Lifetime Warranty? It must be expensive"
You can get your hands on The Ultimate Suede Holster for only $24.99!
That's right, less than 25 bucks!
We even cover the shipping!
Don't Wait! A Deal this good won't last forever!
Help Me Find My Holster Size
How can we offer an American Made Holster with a Lifetime Warranty at this price?
We cut out the "middle man"
You know that you have to pay for quality. Usually, high quality holsters and leather goods are extremely expensive. Even more so when you add in the Lifetime Warranty. Relentless Tactical is able to offer this holster at an unbeatable price because we decided to sell directly to our customers and cut out all of the middle men. We sell online direct to our customers and that allows us to offer the lowest prices you can find on an American Made holster. You may find a cheaper holster but you can bet that it is Cheap Chinese Junk!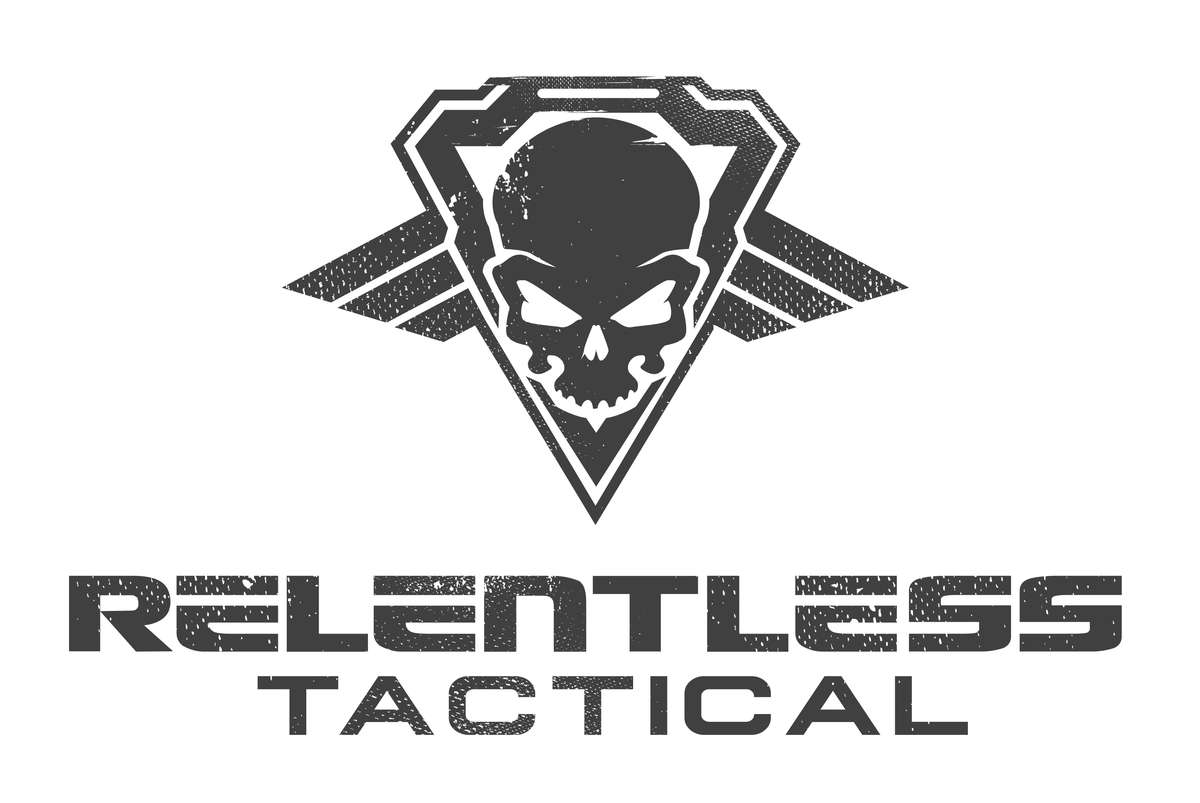 The Ultimate Suede Leather holster comes in 5 different sizes to work with
literally hundreds of different guns.
We have a holster to fit almost every concealable handgun on the market.
You can use our
holster search
to see what will work for yours if your isn't listed below.
Scroll down to find the holster size for your specific gun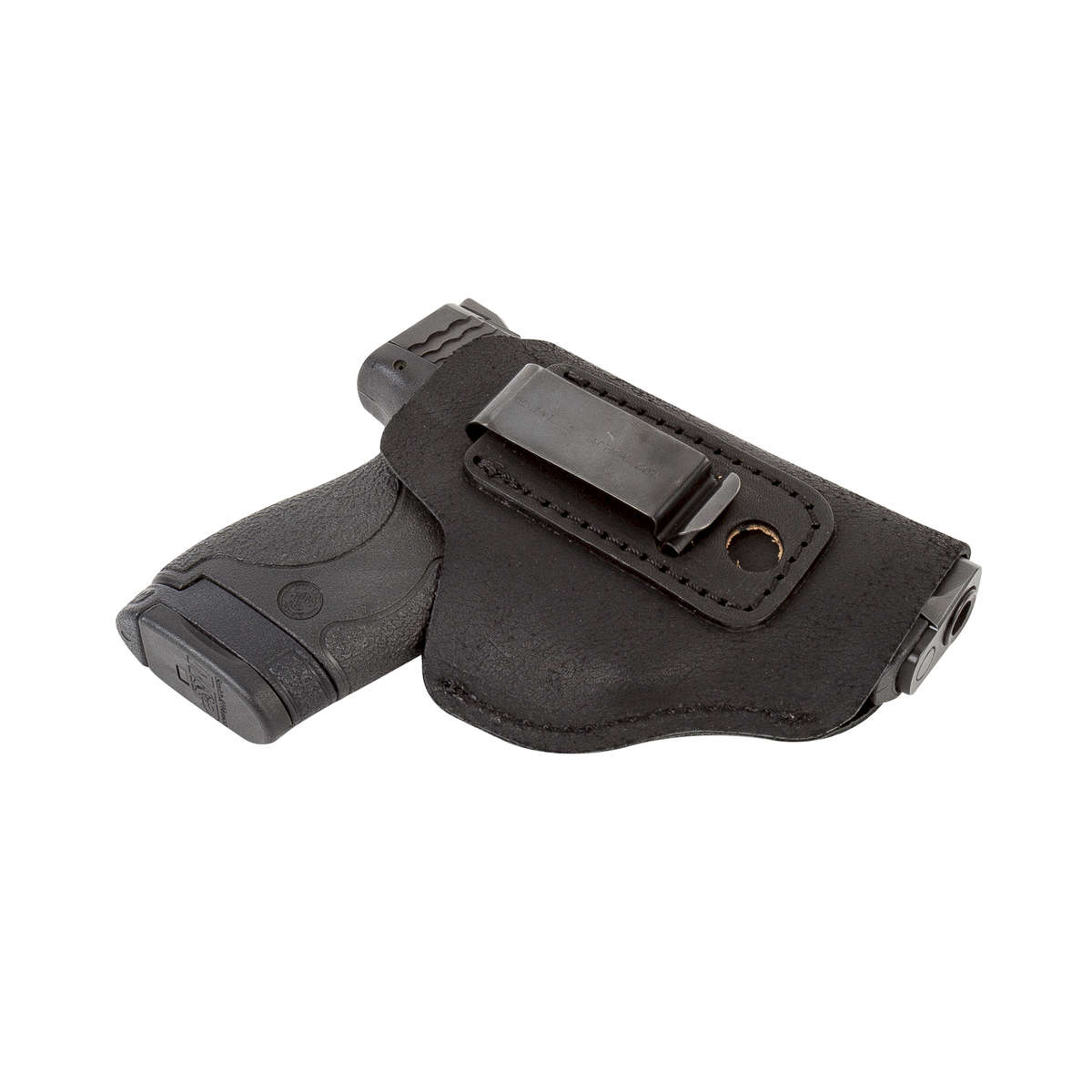 The Glock / XD / Shield Model:
Fits over 80 full size guns including S&W Shield (9mm, .40 & .45), Springfield (XD, XDS, XDM), Glock (17, 19, 20, 21, 22, 23, 26, 27, 30, 33, 43 & more), Bersa Thunder (9mm & .45), Sig Sauer (P220, P226, P229, P250 & more)
Buy Glock / XD / Shield Model - $24.99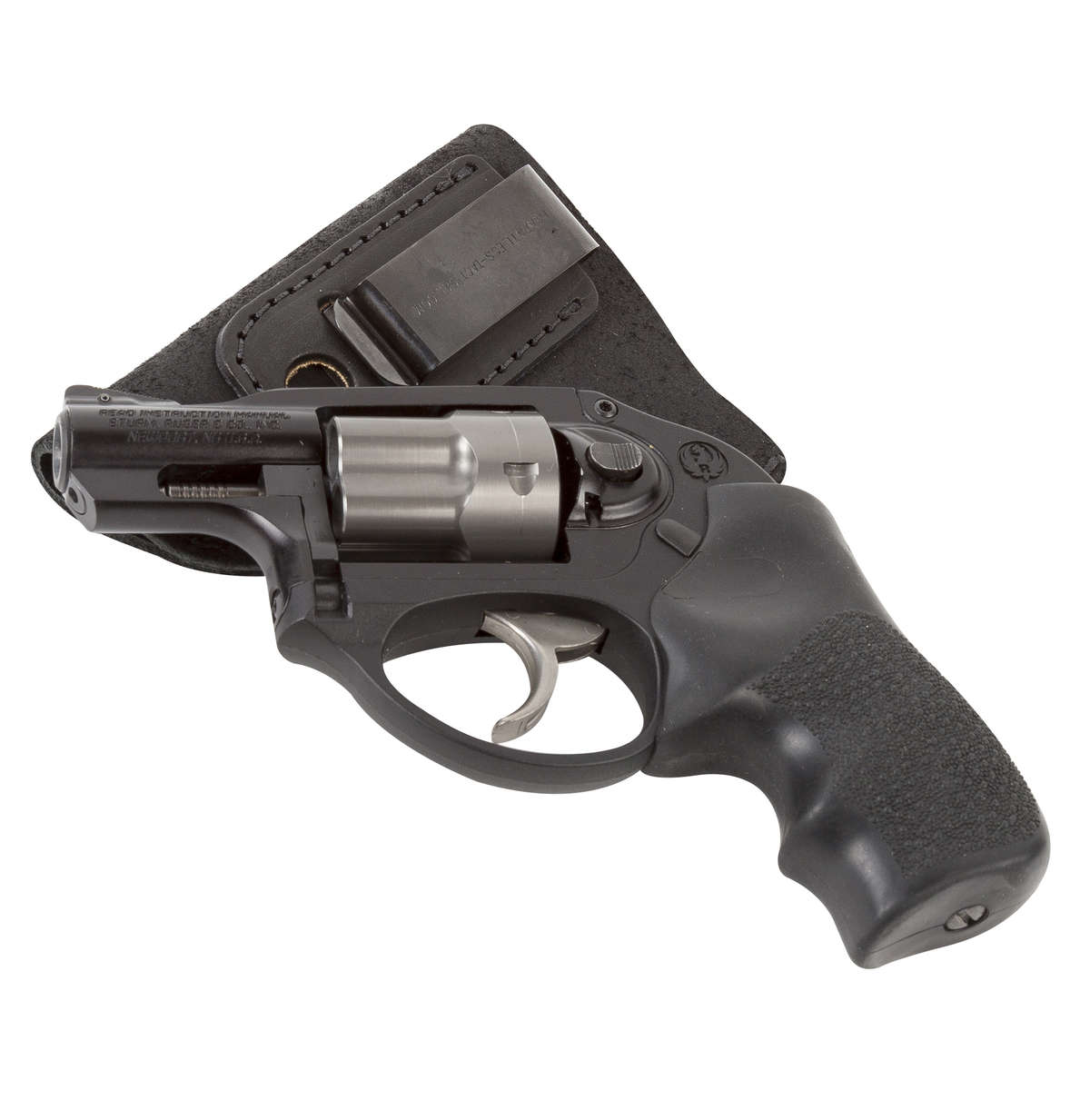 The J Frame / Revolver Model:
Fits most .38 Special or snub nose revolvers including all S&W J-Frames (Model 60, 440, 638, 640, etc. ), Ruger LCR, S&W Bodyguard Revolver, Taurus Model 85 and Charter Arms.
Buy J Frame / Revolver Model - $24.99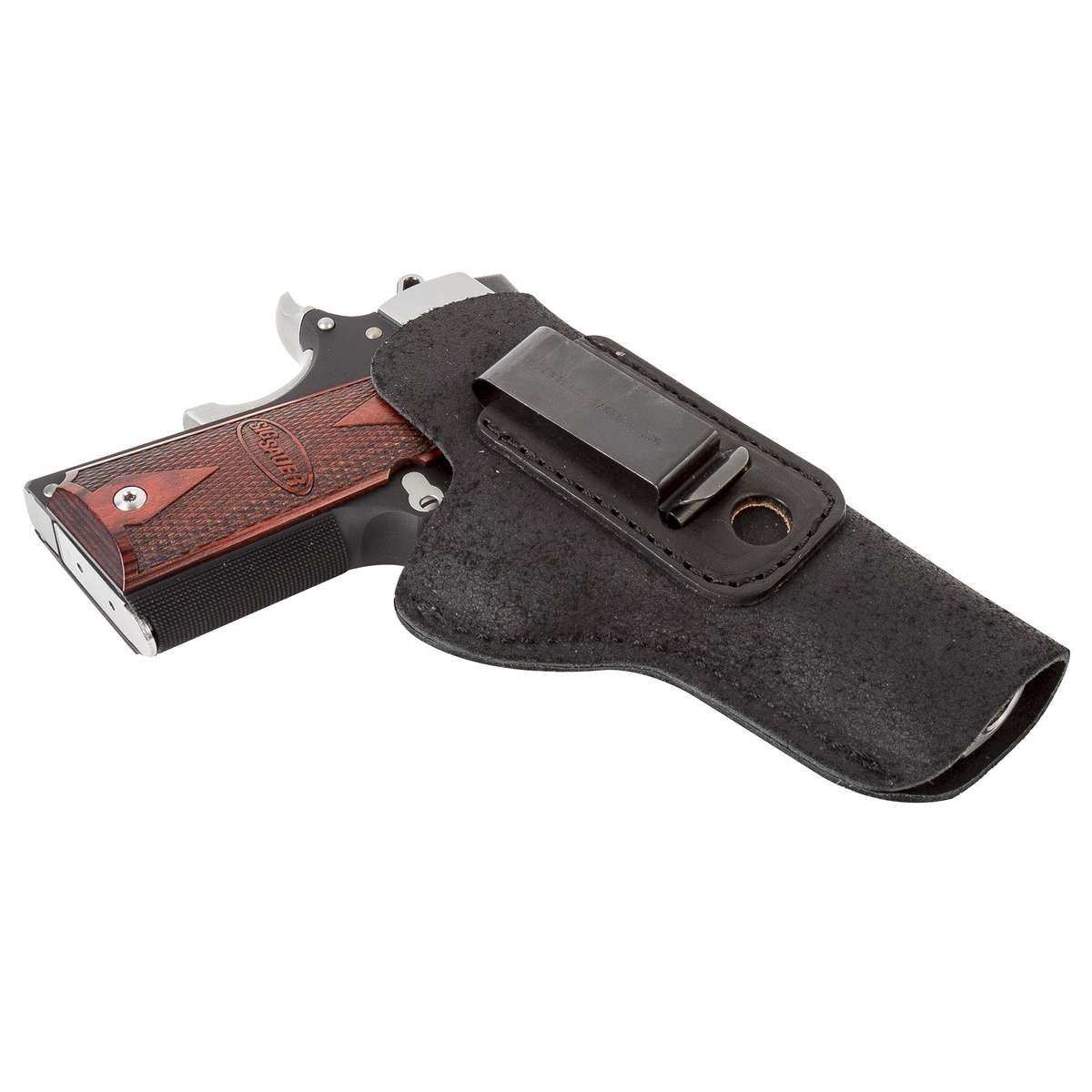 Fits most any 1911 model gun including Colt, S&W, Kimber, Remington, Ruger, Sig Sauer, Wilson Combat and more.
Buy 1911 Model - $24.99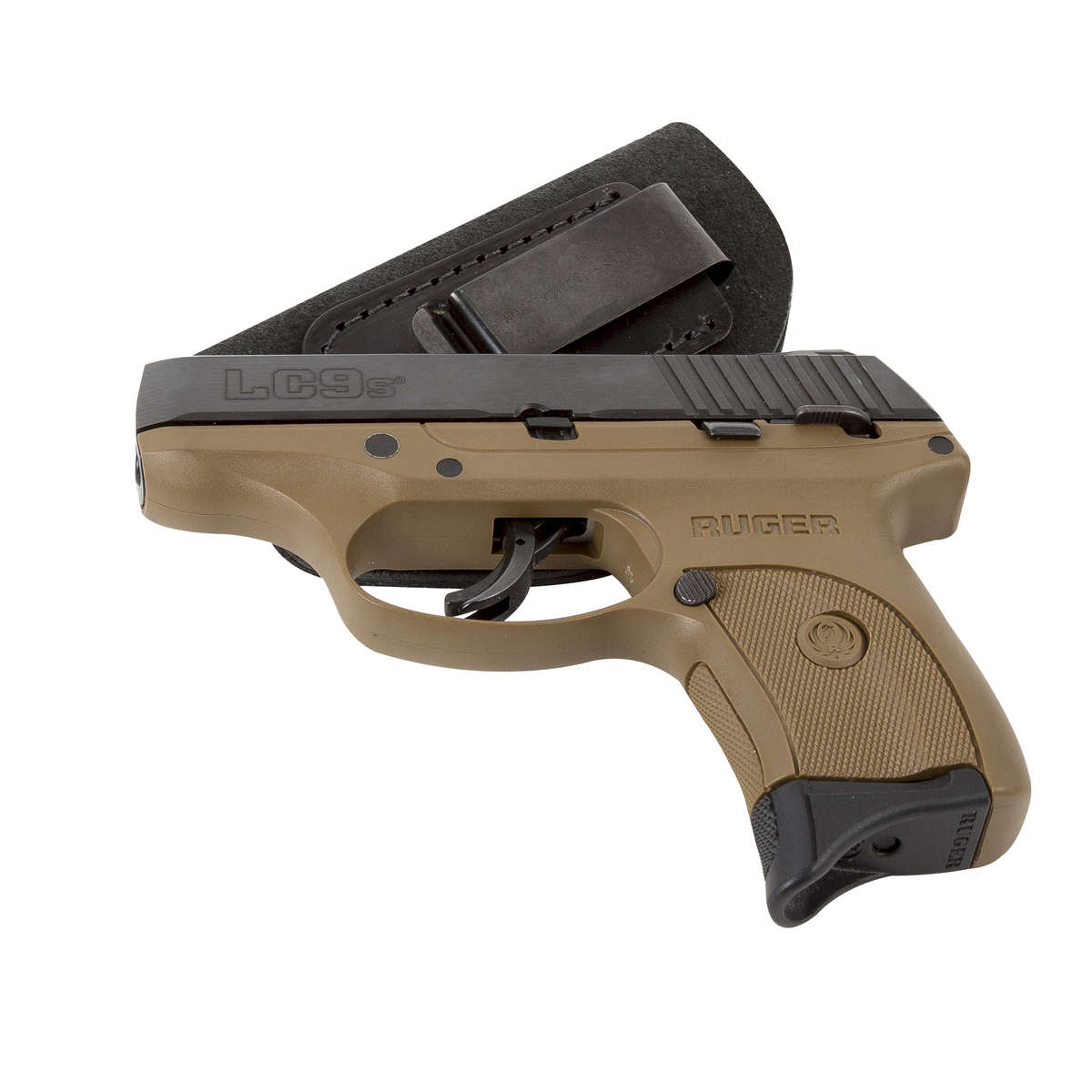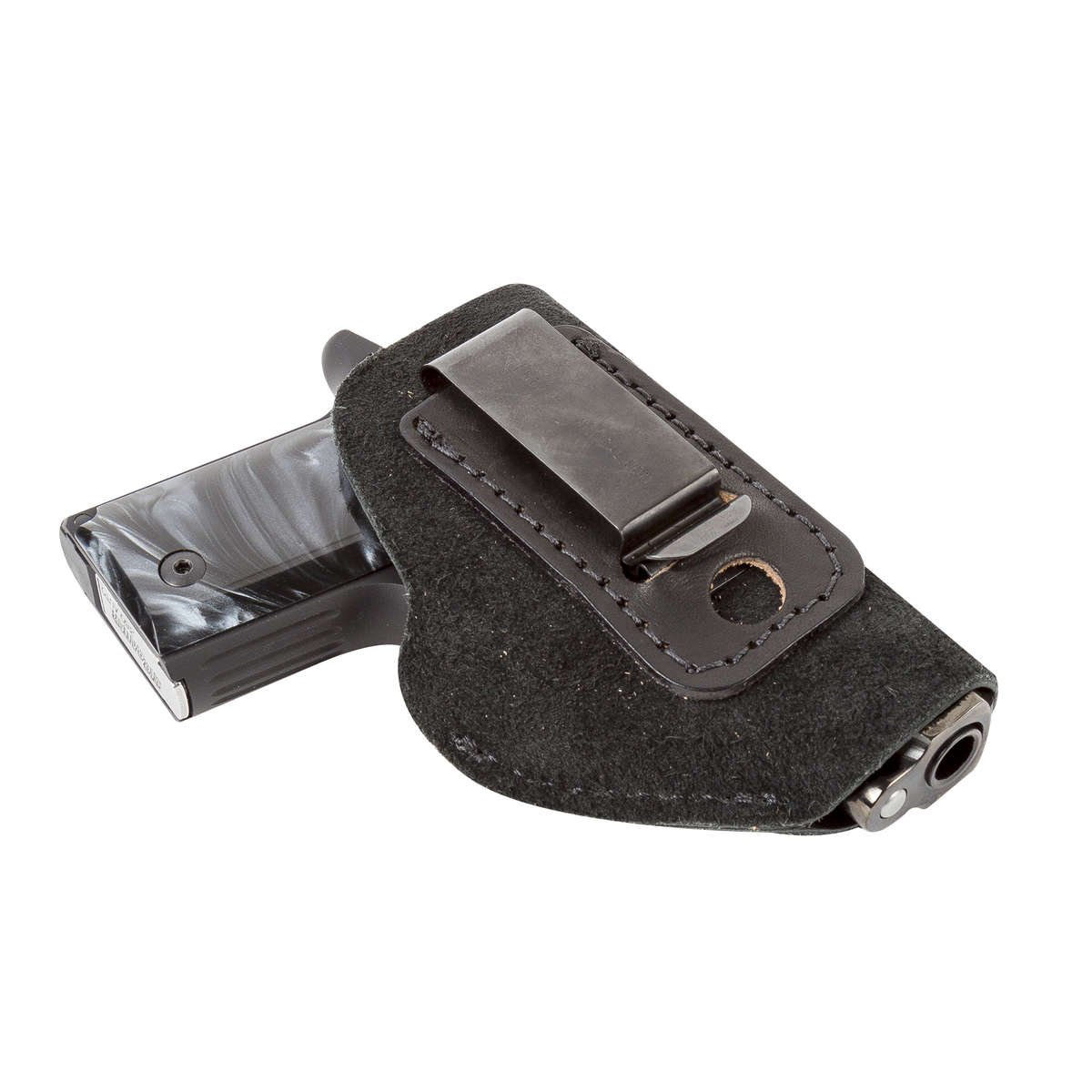 Fits most small .380 ACP's including Ruger LCP, S&W Bodyguard.380, Bersa Thunder .380, Sig Sauer (P238, P290), Walther PPK/S and more.
Buy .380 Model - $24.99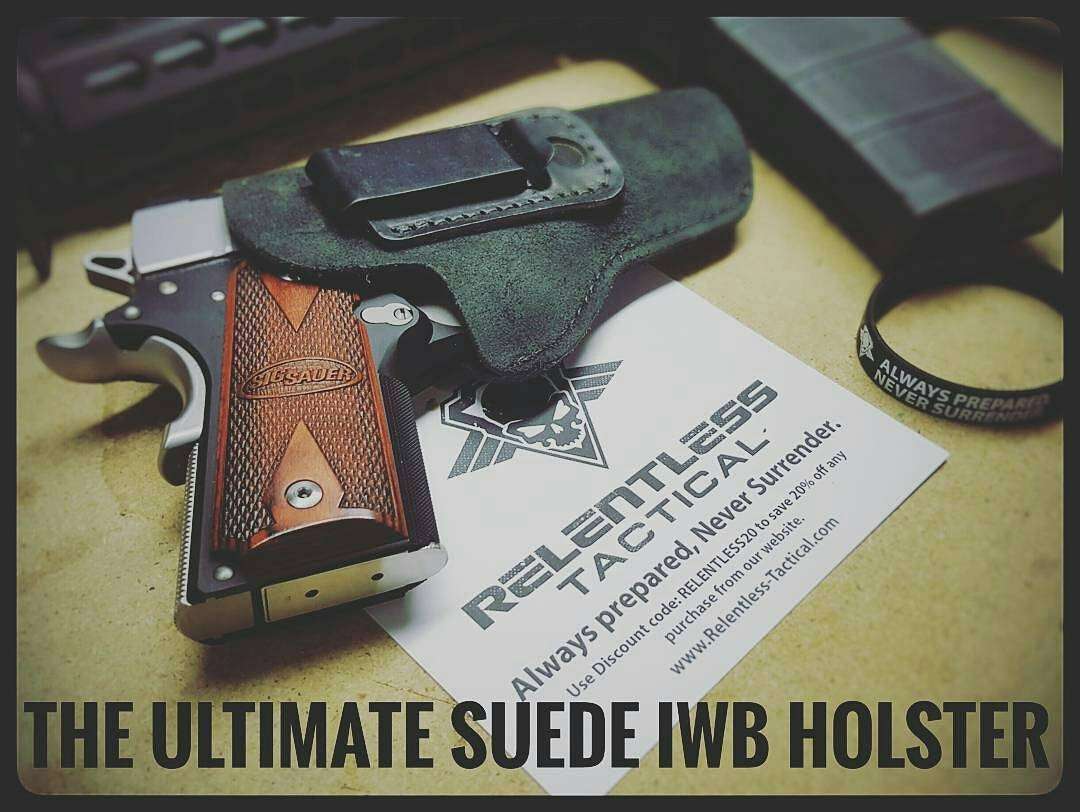 Buy Now! Only $24.99!!!
Shipping is Free!
Returns Are Free!
Made in USA!
Lifetime Warranty!
Buy Now!
Sign up for our Newsletter and be among the first to hear about new products and special discounts!
We will never sell your email address. We hate SPAM too!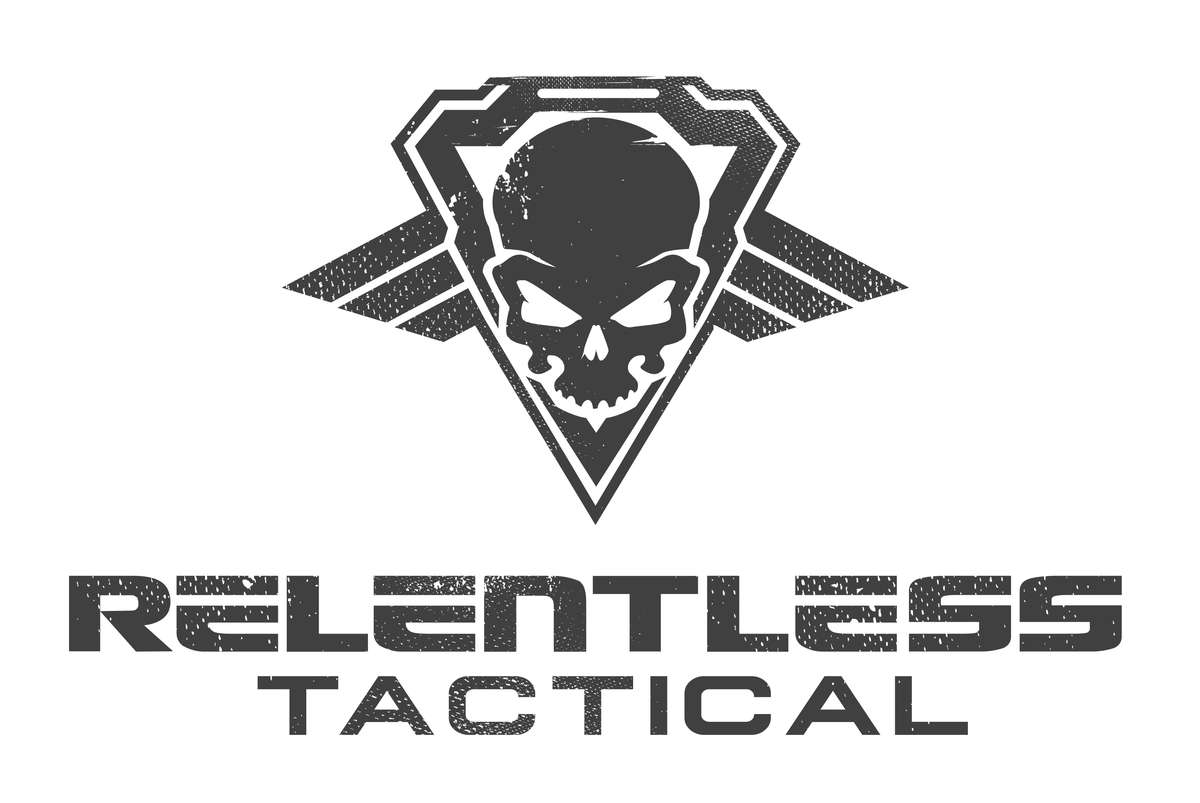 ---